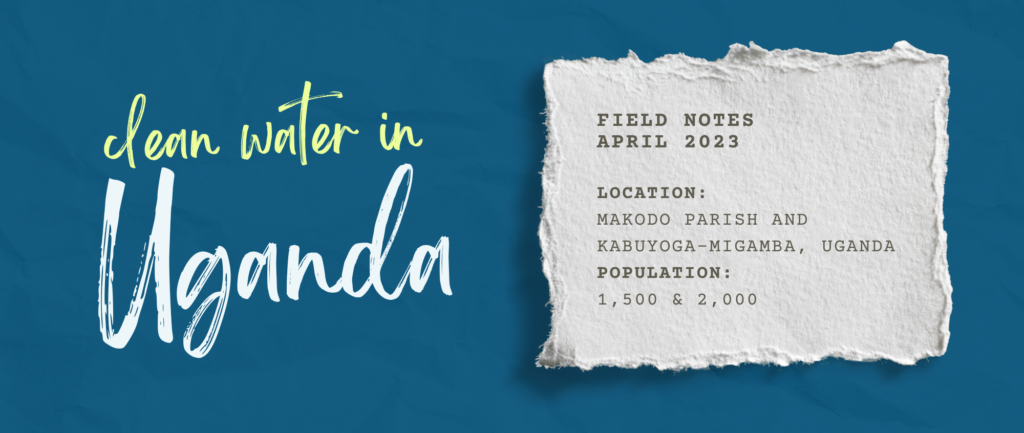 Wells in Uganda are pumped day and night. Without regular maintenance, they can quickly break down. Communities throughout Uganda are littered with broken wells that once brought the promise of clean water and now just act a reminder of what families have to go without.
That's why we're excited to have just received photos back from two water projects that donors like you helped fund in Uganda. In April, our in-country partner Arthur identified two wells in desperate need of repair.
The first well was at a primary school in Makodo parish. It had been broken down for over a year. The closest supply of water was over two miles away in a nearby village. The repaired well is now serving over 1,500 people in the community and nearby villages.
The second well is in a community called Kabuyoga-Migamba. This well had been broken for a whopping 13 years! Children in the community had gone their entire lives without a local source of clean water. Instead, they drew water from local ponds which can contain bacteria and lead to drowning. The repaired well is now supporting about 2,000 people in the community and surrounding villages.
Stay tuned for updates as we continue to send more teams around the world to deliver desperately needed clean water projects.
Water Ambassadors Canada
Click on an image to view it full-size