Update
Greetings Pray Team,
Many Canadians like this season more than any other. As summer wanes and the warm air slowly retreats, the hardwood trees put on a dazzling show. We live in Central Ontario just south of Algonquin Park. The week before Thanksgiving, the 'leaf-peepers' were out in full force!
In early September, the world stopped to honour Queen Elizabeth. https://www.thegospelcoalition.org/article/queen-elizabeth-thank-you/
Also Rick Warren (founder of Saddleback Church and author of 'The Purpose Driven Life') gave his last sermon as senior pastor. It is a good story about goal setting and trusting.
https://godtv.com/rick-warren-final-sermon/#:~:text=On%20August%2029th%2C%20during%20the,moment%20to%20bow%20his%20head
We want to thank you for praying for our first Toronto North Golf Day as well as our Fall Water Walk held in various places across the country.
---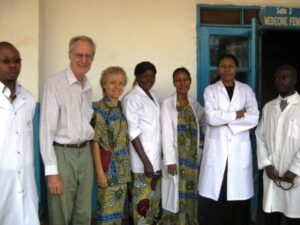 MAKING WAVES
Our next Making Waves interview will be Tuesday, November 8 at 7:00 pm. Our guest will be Drs. Philip and Nancy Wood. The Wood's have spent most of their professional lives serving in Africa (DR Congo).  It should be an interesting talk. Please pray for a good registration and clear Zoom transmission.             
Also in November, please remember to pray for our Dominican friend and water partner, Gabriel Polanco.  He is leaving The Dominican Republic and moving to the US to marry Keisha.
Thank you Gabriel!
---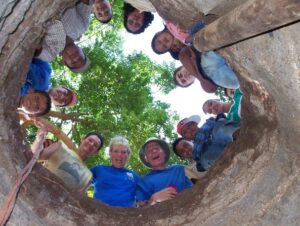 WATER TEAMS
Last letter we asked you to pray for the planning and safety of water teams in 2023. Jeff and Ursula are planning to resume teams early in 2023. More details in January. We will also have a small team of potential donors in Guatemala in mid November.
---
Please Pray
November and December are a critical months for Canadian charities. Many charities are struggling to recover from Covid shut down and now deal with inflation and economic uncertainty. This includes Water Ambassadors Canada. Christmas is a time to remind the public about who we are (emails, web site and mail) and request financial support. Please pray that the image of Jesus in the manger is a reminder to be generous to help those who have little.
For the Choco indigenous people as well as water for refugees fleeing Venezuela
An update from Daniel: 

Hello friends.
Darien, the area we are travelling to, is a beautiful but dangerous place. Due to the control of illegal groups I have been advised not too take many pictures or videos. We have been connecting with churches in the area and the unanimous message is: what is happening to migrants here is terrifying. We are serving with what we have but need all the help we can. More than 800-1000 migrants, many children among them, are arriving in the area in order to cross the Darien jungle. Please help us pray as we visit the areas where migrants are concentrating. Armed groups patrol the area all the time. We are confident in the Lord's protection but are taking all precautions. Please also pray for a safe return back home. 
Dave Bettney-Colombia -water chlorination        
Our partners in Venezuela -chlorination systems, water filters and bleach makers
Rafael Afanador-Colombia– chlorination systems for the Jiw indigenous people Colombia
Arthur Prince Ssajjabi-Uganda-drinking water & hand wash stations, well drilling and repair 
Miguel Andres Moscoso-Ecuador-chlorination systems.
Philip/Nancy Wood-DR Congo-chlorination systems and water filters.
John Steinmann-Puerto Lempira,Honduras-chlorination systems  
Pastor Hamilton K Bleh-Monrovia, Liberia-water filters
Pastor Calvin Mochama-Kisii, KenyaPlease keep praying for the funding for this big project.
Lackson Chipeta in Zambia-well drilling
Reminder to tell your praying friends about The Pray Team.
There is information under Get Involved on our website:
https://www.waterambassadorscanada.org/prayer-team/
Please continue to pray for wisdom and energy for our staff: Brian Johns, our CEO, Jeff Merriman our Field Director, Ursula Devolin, Teams and Events Coordinator and Alla Mizers, Office Coordinator.
Please also pray for our Board: Barry Hart (chair), Geri Rodman, George Budd, Gord Mount (treasurer), Robert Positano, Riley Moynes (vice chair), William Lam and Nick Di Palma.
On behalf of the Board, staff, volunteers, in country partners, donors and the hundreds of thousands we have, are and will serve, we wish you and yours a Blessed Christmas and safe New Year.
Thanks for praying for us!
Blessings,

Remember….. 
Contaminated drinking water is the biggest cause of death and disease in the world.  Yet it is the easiest global problem to fix.  Just provide clean water.