Become a World Water Day Donor

Give the Gift of Clean Water
This year, we are raising awareness about World Water Day by lighting up the CN Tower, the Toronto sign, and the Calgary Tower in Water Ambassadors' blue! As Canadians, we're proud of our waterways and the work we all do to keep them clean for generations to come.
Our list of water projects continues to grow and we've already identified dozens of communities that need your help right now. By making a donation ahead of World Water Day, you can help purchase clean water tools and deliver them wherever they're needed most.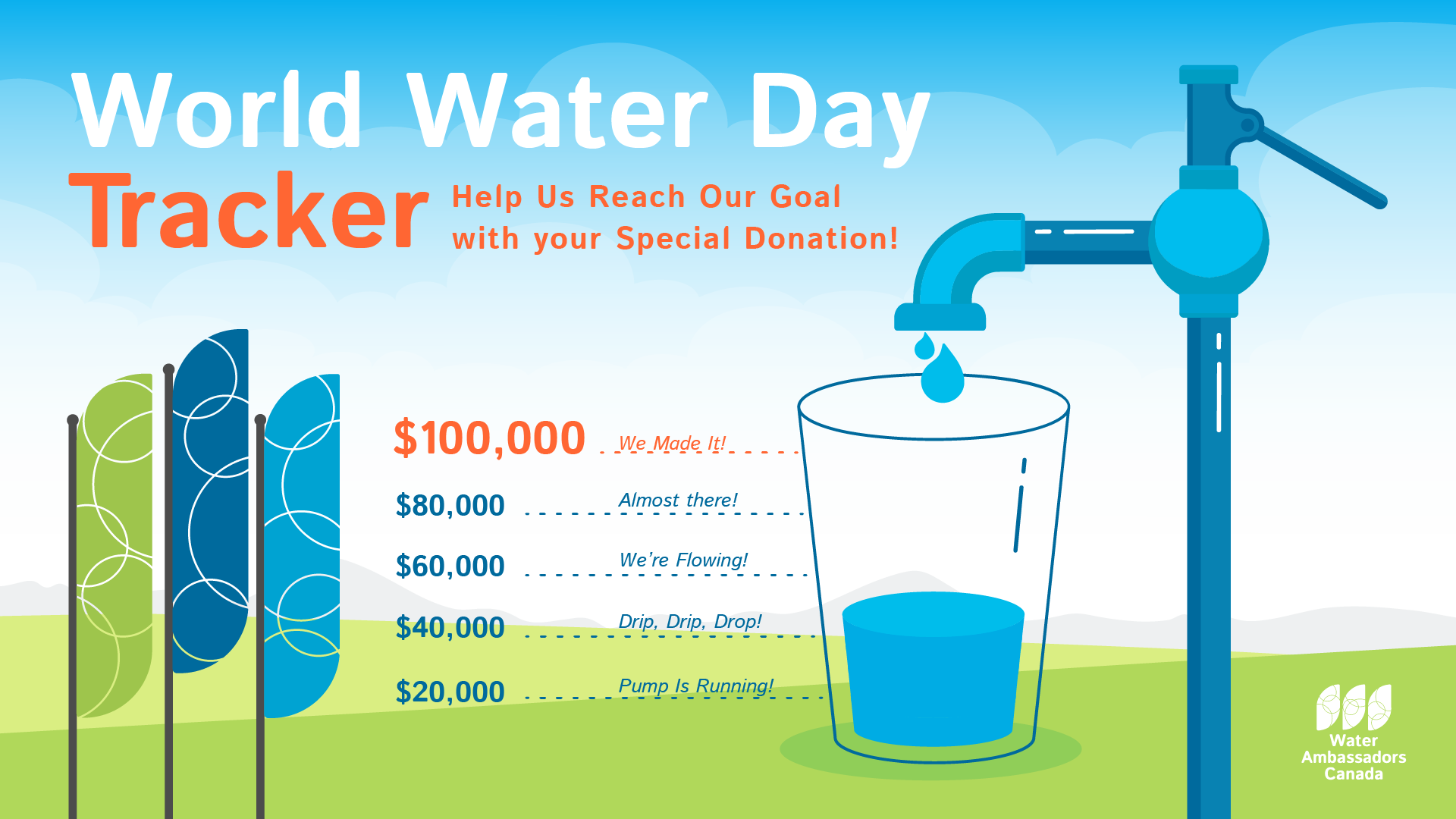 Why Your Support Matters
Together, we can change millions of lives with clean water and your help. Here are some of the projects your donation helps deliver:
Repairing and rehabilitating broken wells
Drilling new wells for communities without access to water
Delivering handwashing stations to schools, churches, and villages
Building filter stations to supply entire communities with safe drinking water
Installing water chlorinators to purify 40,000 litres of clean water daily
Purchasing new filters to keep clean water flowing now and in the future
Give Today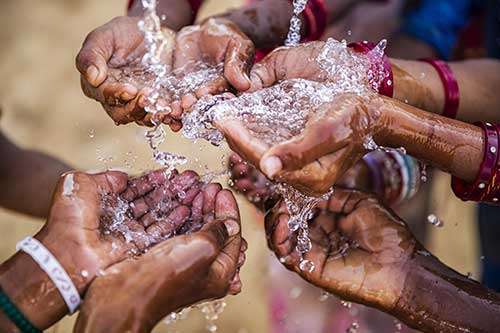 Rather Donate by Text?
Text 'WATER' to 45678 to donate $25 right now to a clean water project.
Help Keep the Water Running
Become a Monthly Donor
The Cistern is a new monthly donor community of Water Ambassadors like you who are directly funding clean water projects benefiting thousands of people around the world every single month.
Join the Cistern
About Water Ambassadors Canada
Water Ambassadors Canada partners with people and organizations in the countries we visit so that we ensure a sustainable solution for clean water access.
Learn More